12 songs which are both reflective and melancholic in a nod to the Scandi noir of the title but also wry and ultimately optimistic, all delivered in a richly toned vocal… if John Wayne had made a Scandinavian detective series this would be the soundtrack…..
Rev Hammer is a maverick English Singer-Songwriter and veteran touring musician.
He has released 8 studio albums:
Industrial Sound and Magic (1991) recorded with the Levellers in an Essex Cow shed
Bishop of Buffalo (1993), Freeborn John (1996) – The Story of John Lilburne, England's First Radical, The Green Fool Recordings (1996), Spitting Feathers (1998), Down the Alley (2008) and Skald (2016)……….Read more
Music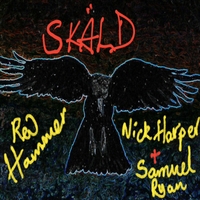 Latest album 'Skald' available to DOWNLOAD now.
Folking.com Review  Fatea Online Review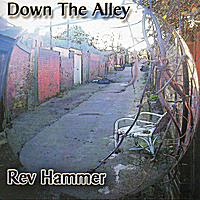 'Down The Alley' available to  DOWNLOAD
Live
Nuneaton 27th October 2018

---
Red Sky Coven Shows – Extra Date Announced!
We are happy to announce that due to popular demand Red Sky Coven have added an extra date in Newbury for February next year.
Tickets are available from 10.00 Tuesday 21st August.
8th February 2019
Bury, The Met – SOLD OUT


www.themet.org.uk
9th February 2019
Arlington Arts, Newbury – SOLD OUT


www.arlington-arts.com


Box Office 01635 244246
10th February 2019 – ***EXTRA DATE***
Arlington Arts, Newbury


www.arlington-arts.com


Box Office 01635 244246
For more information and ticket links for these and other shows please see the Tour page HERE
---
CloggStock
at

The Hilcote Country Club
Rev to headline Friday 10pm – April 19th 2019
Hilcote Lane, Hilcote, DE55 5HR
https://www.eventbrite.co.uk/e/cloggstock-tickets-51273365015
---
'Freeborn John' Live at Beautiful Days Big Top 2015