12 songs which are both reflective and melancholic in a nod to the Scandi noir of the title but also wry and ultimately optimistic, all delivered in a richly toned vocal… if John Wayne had made a Scandinavian detective series this would be the soundtrack…..
Rev Hammer is a maverick English Singer-Songwriter and veteran touring musician.
He has released 8 studio albums:
Industrial Sound and Magic (1991) recorded with the Levellers in an Essex Cow shed
Bishop of Buffalo (1993), Freeborn John (1996) – The Story of John Lilburne, England's First Radical, The Green Fool Recordings (1996), Spitting Feathers (1998), Down the Alley (2008) and Skald (2016)……….Read more
Music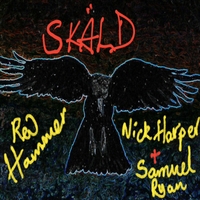 Latest album 'Skald' available to DOWNLOAD now.
Folking.com Review  Fatea Online Review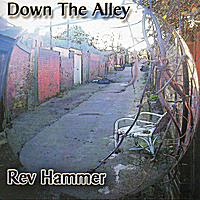 'Down The Alley' available to  DOWNLOAD
Live
DAN DONNELLY + JON SEVINK + REV HAMMER
The White Thorn Inn – Shaugh Prior – Plymouth PL7 5HA
Friday 17th November 2017 8:00 pm
TICKETS
This is rare opportunity to see Dan Donnelly (The Wonder Stuff and solo work) + Jon Sevink (Levellers) + Rev Hammer (Levellers acoustic and solo work) playing together.
This is the only gig in Dan and Jon's tour being joined by Rev and promises a great night of top tunes and banter.
​The venue comes with excellent credentials as it is the new pub and venue recently taken on by lead singer and founder member of Mad Dog Mcrea, Michael Mathieson. The pub specialises in real ales and of course Guiness.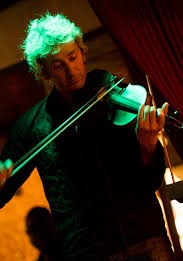 'Freeborn John' Live at Beautiful Days Big Top 2015